A Healthy Summer Diet!
We hope you've been enjoying this summer as much as we have! This is the best time of year to enjoy time outside with friends and family! It is also the best time to be buying fresh produce, as many fruits and vegetables are in season! With the abundance of fresh ingredients available in grocery stores now, it got us thinking about ways we can get creative with healthy eating during the summer. Whether you are trying more low-calorie recipes, have diabetes, or are watching portion sizes we think these tips will help with an overall healthy diet!
Cook at Home:
Cooking your own meals lets you opt for low calorie, low fat, and no sugar options that restaurants just don't have! It is also easier to control your portion sizes when you are serving yourself! Avoid processed foods that have hidden sugars and opt for more vegetables, fruits, whole grains, and protein for a well-balanced meal.
Practice Mindful Eating:
Slowing down when eating allows your mind and body to communicate what you need in terms of nutrition. Listen to your body and let it catch up to your brain. Eat when you are hungry and stop eating when you are not hungry. Stop multitasking. When eating, just eat. Stop rushing. Take the time to enjoy your food!
Sugar Substitutes:
Craving something sweet? Try to tame your sweet tooth with natural sugars found in fruits instead of artificial sweeteners. Sugar substitutes such as Stevia are better options than pure sugar but are best consumed in moderation. Those with diabetes can find sugar substitutes helpful when needed as they have little effect on blood sugar levels.
Have Fun:
Get creative in the kitchen, try a fruit or vegetable you've never had before. Don't be scared to switch up your spices, you might find a new flavor you'll love! There are so many resources online for recipes and ideas that are perfect for summer when fruits and vegetables are at their best!
To get you started, we are sharing a delicious Grilled Chicken and Lime Marinade recipe from one of our amazing clients Kay! Kay is a self-proclaimed "foodie" and is always coming up with fun and unique ways to get creative and make healthy meals in the kitchen. Thank you, Kay, for sharing this tasty recipe with us! If you get the chance to make it, send us a photo to our Facebook page. We'd love to see what you did with it!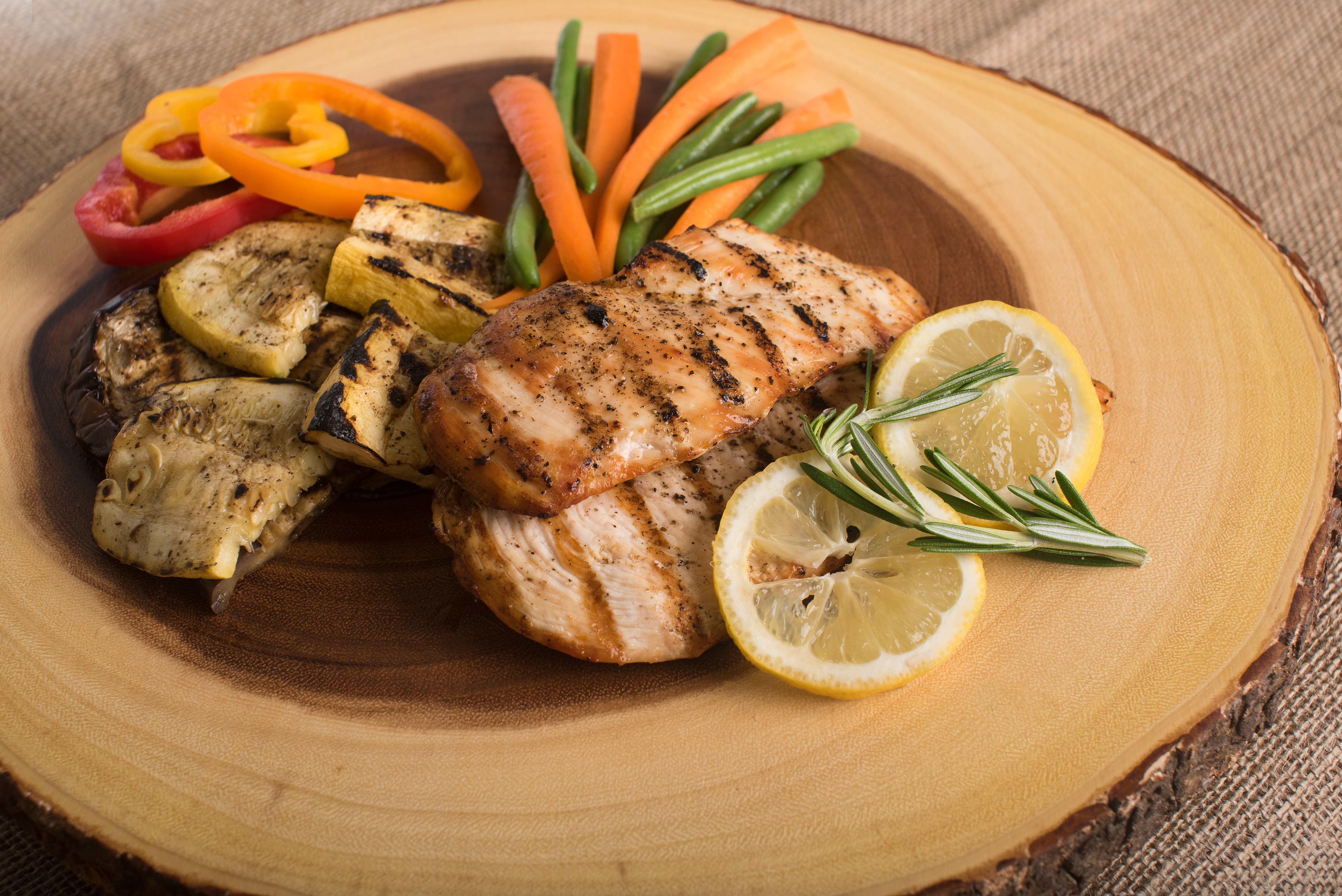 Kay's Grilled Chicken with Lime Marinade:
Two Whole Chicken breasts sliced in half
Marinade: 1/2 cup fresh lime juice, 1/4 cup vegetable oil, 2 tsp Stevia, 1 clove garlic pressed, 1 tsp thyme, 1 tsp rosemary
Combine all the marinade ingredients, whisking until well blended. Add Chicken and marinate for 2 to 3 hours Grill for 4-6 minutes per side until Chicken is cooked through. Baste the chicken breast with the leftover marinade during cooking. Serve with fresh steamed vegetables and a salad. Kay's Tip: do not overcook. Serve on a plate with a sprig of rosemary or thyme! Great presentation!