We are your Community Immunization Centre
Immunizations are the best way to protect yourself, and your family, against disease.
With recent cases of Measles and other vaccine-preventable diseases making appearances, we want to let you know how easy it can be to have you and your family vaccinated.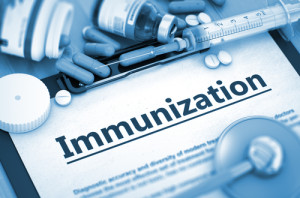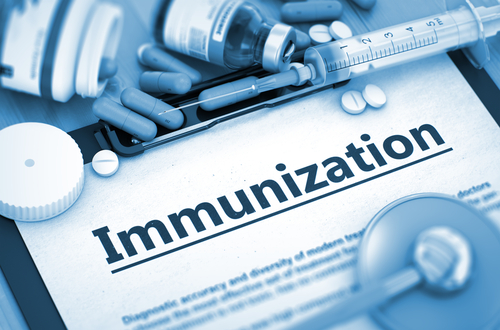 Did you know you can get your immunizations done at the Pharmacy? Immunizations are just one of the services we provide that help to keep you and your family healthy. Plus, it helps save you time at your doctor's office. Our Pharmacists have their injection certification which allows them to assess your vaccination history and current health, prescribe any vaccinations needed and inject them all in one appointment. We like to say we are your "one-stop shop" for your immunization needs.
If you have recently moved to Canada, our pharmacists will let you know what vaccines are considered essential to protect you and your family and at what age they should be injected. We can help you fill in the gaps of what you have or have not been vaccinated against. Other vaccines may also be recommended for a particular health problem, for work or lifestyle reasons, or for travel. Vaccination not only protects you but protects those around you. It is especially helpful for households with young children and infants who are not able to be vaccinated yet.
If you plan to be travelling outside of Canada you should also be aware of the immunizations you may need for other countries. As exciting as it is to be jetting off to a new destination, we want to make sure you can enjoy your trip by staying healthy while you are away. Many common travel vaccinations can easily be done with a consultation with our Pharmacists. Plus, we will give you an accurate recording of what you have been protected against to take with you while you are away.
Common vaccinations we get asked about:
Hepatitis A & B

Typhoid

Yellow Fever

Gardasil

Shingles

Annual Flu Vaccine
And yes, we can prescribe and inject all of the above and more! You can find out more about immunizations and some common questions answered you can check out the Immunize Alberta website here.
Get the care you need from the pharmacist you trust. If you are aware of any vaccinations you may need or want more information on how to protect your family please speak with your Pharmacist. They are the most accessible health care professional and ready to help you with whatever you need!