Meet the Team
Meet the Medicine Shoppe Sunridge Team working behind the counter to make your health their priority.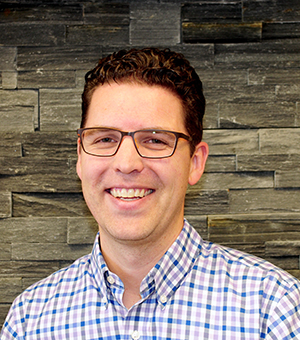 Randy Howden, B.Sc.Pharm, APA, CDE
Owner, Pharmacist
Randy Howden is a respected pharmacist in Calgary and owner of the Medicine Shoppe Pharmacy #260 in Calgary, Alberta. He is a graduate of the Class of 2005 of the Faculty of Pharmacy and Pharmaceutical Sciences at the University of Alberta. Randy has always had an interest in Diabetes Care, and in 2007 he became a Certified Diabetes Educator. He decided to open his own practice in 2008 to allow him more time with his patients and to build a practice where he could promote health and diabetes education. Since then he has also gone on to receive his Injection Certification and his Additional Prescribing Authorization with the Alberta College of Pharmacists. He is also a certified Compression Stocking Fitter and has taken a Compounding Pharmacy course.
Gwen, R.Ph.T
Pharmacy Technician
Gwen started working at The Medicine Shoppe Sunridge in August 1999. She completed her Registered Pharmacy Technician training through Bow Valley College and 'The Science of Pharmaceutical Compounding' course through the University of Florida, allowing her to create and prepare custom medications for patients. Her many years of experience and dedication to the patients and the pharmacy, shows through her values of compassion, knowledge, and precision. Gwen enjoys building relationships with patients, trying to give them a positive moment in their day. Gwen enjoys seeing people's health and circumstances improve, and is always willing to lend an ear as a trusted confidant. Outside of work Gwen enjoys spending time with her husband and family, watching TV, going to bingo, having friends over for dinner, and road trips.
Her favourite name for a medication is Xalatan.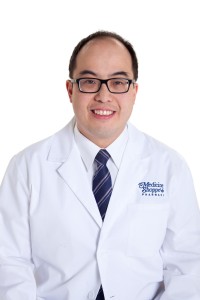 Konrad Chan, B.Sc.Pharm, APA, CDE
Pharmacy Manager, Pharmacist
Konrad Chan is a Pharmacist who joined the team at Medicine Shoppe Sunridge in January 2017. He is passionate about patient care and is proud to have served the communities of Mayland Heights, Vista Heights, Renfrew and surrounding areas for 14 years prior to joining Medicine Shoppe. Konrad is a graduate of the Class of 2002 of the Faculty of Pharmacy and Pharmaceutical Sciences at the University of Alberta. He strives to provide the best patient care possible and has taken the Anticoagulation Management Course offered by the University of Alberta in 2007 and his Injection Certification in 2012. He is always seeking to improve his practice and gained his Additional Prescribing Authorization in 2016 and became a Certified Diabetes Educator in 2016. Konrad values compassion, hard work, and making a difference in the lives of patients. Outside of work, Konrad enjoys spending time with his wife and two daughters, biking, playing hockey and volunteering.